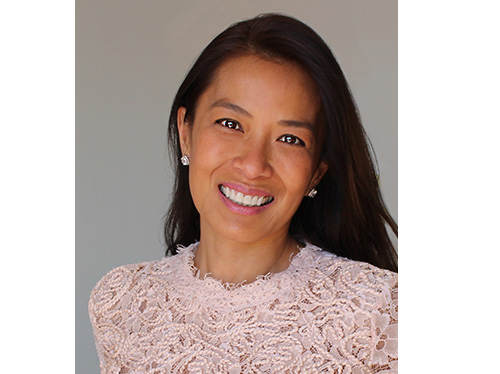 CRISTINA ZUCKERBRAUN
Escrow Officer & Founder
Cristina has been providing outstanding escrow service since 1989. Customer service is her #1 priority and she goes the extra mile on every transaction to ensure the excellent service she guarantees. Cristina works closely with lenders and has a keen understanding of deadlines and time restrictions. She caters to her clients' time and understands that at times, service extends to before and after business hours. You will not receive an "out of office at 5pm" response from her. Cristina offers her assistance in ordering city reports and/or any other pertinent documents required to accommodate quick closing escrows. She also prides herself on the advanced safety and security measures that are taken to ensure confidentiality and privacy for our customers on each and every transaction Cristina is a firm believer in the continual development of her escrow education and takes non-mandatory courses to keep current and up to date with new and ever-changing regulations of our industry.
TESTIMONIALS
Many many thanks, to all of you. Working with you has been amazing! I really can't imagine any way this process could have been any better.
-Andrea K
Thank you so much for everything!!! You have all been so wonderful to work with and really made what had been a difficult experience easy.
-Eva B.
Thank you Cristina. I so appreciate all your efforts. I know we were in good hands with your escrow company. Much success to you.
-Malinda A
Wow an escrow officer that works on weekends! I think I'm in love!
– Stefany V
Thanks Cristina for your expert support to have this escrow done very smoothly. It is our pleasure to work you and Escrow Today, Inc
– Jay Y.
Cristina, you were wonderful! Thank you for being so helpful throughout the process.
Joel H.
Thank you, Cristina, for all your help and the pleasant and efficient way you handled our escrow. We highly recommend you!
Judy S.
Thank you again Cristina! You made everything so easy.
Donna D.
Buying property really freaks me out ! Thanks for understanding the emotions !
William G.
We have used Escrow Today for years because of their professionalism, skill and client service. In today's challenging and sometimes complicated real estate transactions we need a company that's superior in knowledge and experience. Escrow Today is that company along with Adriana Ponce our Escrow officer who always goes the extra mile for us! A big 5 stars!
Patrick Brady,
Keller Williams Realty
I've been working with Escrow Today for a few years now and they are FANTASTIC! Specifically Zoraya Salazar and Leonard Gastelum. When we've had clients not able to meet to sign their escrow paperwork or loan docs, Escrow Today has always made it work whether it's at night or on the weekends. With the experience that they have couple with the unparalleled customer service, you won't find a better Escrow partner that cares about your business as much as they do!
Marc Viana
New American Funding
I have told at my place of work (The Peninsula Beverly Hills) about you and your company, how helpful and understanding, willing to make us (the costumers ) feel relaxed and that everything is under control. Like I said, ESCROW TODAY HAS DELIVERED WITH 5 START 5 DIAMONDS SERVICE !!! Especially CECILIA MEZA.
Marvin W. Castillo
1301 Montana Ave, Suite C Santa Monica, CA 90403
(310) 310-2772